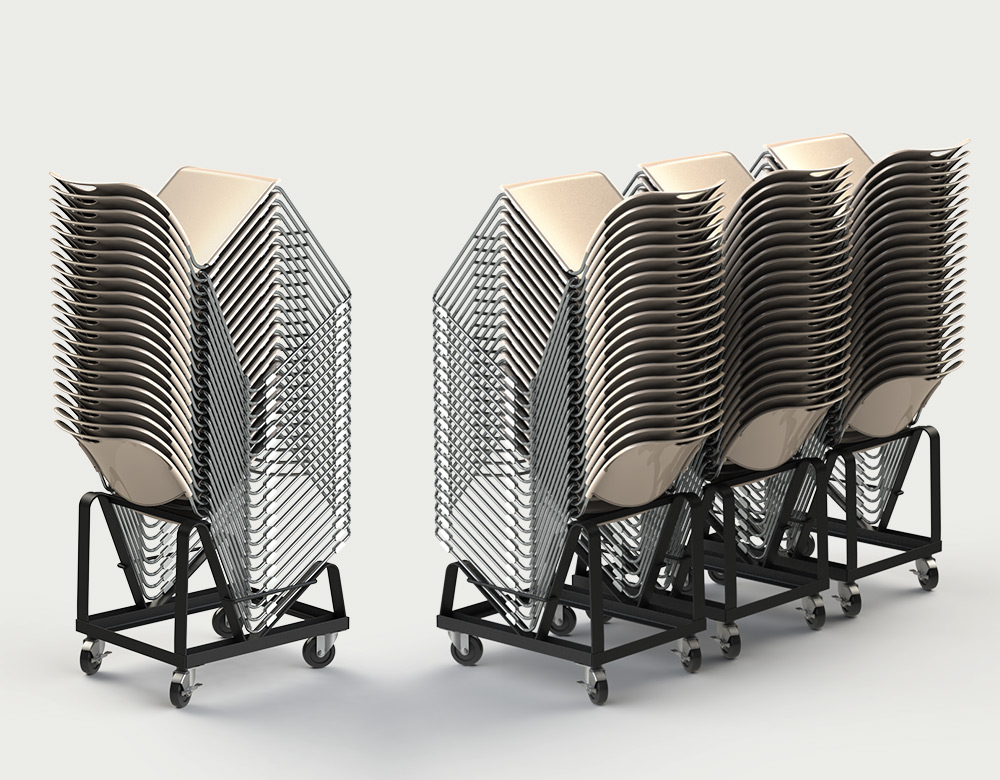 The right chair for a solemn occasion
As a professional in the funeral home business, you help provide the important service of allowing loved ones to say goodbye to those who have moved on. As such, funeral chairs become an important part of how you can provide that care. Having the right chair for the right occasion can positively affect the experience people share when paying their respects and saying goodbye.
Benefits of funeral home chairs by ComforTek
Funeral home chairs that last, matter. Providing the finest funeral seating solutions—with focus on comfort and sturdiness will set you apart as a care leader in your community. ComforTek offers superior products at affordable rates is what has made us the leader in hospitality and worship seating for over twenty years. Our answer to the standard "funeral home folding chairs" is the 791G High Density Stacker. It offers sturdy construction, comfort-style backs made of molded polypropylene, and a world-class Warranty. They also stack 35 chairs high and take up little space. They become a great option for overflow seating. There when you need them, out of sight, when you don't.
For the ultimate in comfort, we have our Summit stackable chairs with cushioned seating available with cold-cured foam. They are constructed with a wider base to help accommodate larger guests. They stack 6-10 chairs high and provide lumbar support.
We have a wide array of fabrics to allow for custom design of your funeral chairs. This will allow you to customize many spaces with furniture that matches your desired themes. In short, when it comes to anticipating the needs of clients who desire a memorable and thoughtful occasion, we really have thought of everything.
As you make plans to serve your community well in the years ahead, consider the reliable solutions ComforTek offers. Providing high quality funeral seating will demonstrate the high level of care and professionalism you seek to give to families for generations to come.
Why to choose funeral home chairs at ComforTek
ComforTek has made over 3.5 million chairs and proudly has served many funeral homes with seating. Whether you need overflow stackable chairs or outfitting small chapel, ComforTek can exceed your expectations.
If you have any questions about ComforTek's line of funeral home seating solutions, feel free to contact a sales rep today at 1-888-678-2060.