Churches raise funds for a variety of purposes. They may need funds for church building projects, missionary work or to support a good cause. While there are many ways to raise funds for churches, some activities are more effective than others.
Why is the Fundraising Idea for Church Important?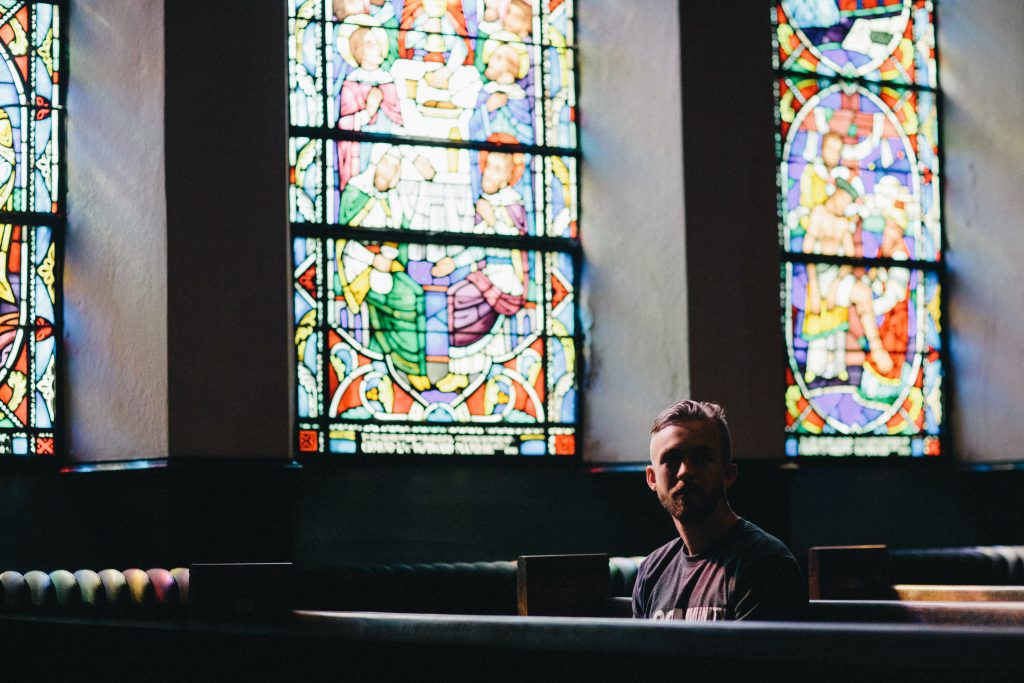 Fundraising is fundamental for a church. Because they are non-profit organizations, churches rely on donations from members of the congregation and the local community to support their ministries, needs and missions.
Churches often need funds for church building, operating costs and outreach. While they may not be businesses, churches still have operating expenses, like water and electricity. As a result, building a church building and fulfilling the church's mission will often require significant capital.
There are many ways for churches to raise funds that go beyond member donations. Here's how to get money for church activities.
Ways to Raise Funds for Church
There are many ways to raise funds for churches. The more creative you are, the greater the chance of success of reaching your goal. If you're not sure where to start, here are some ideas on how to raise funds for church ministries.
Auctions
One of the simplest and most effective ways to raise funds for church ministries is by hosting an auction. Auctions are fun, and they can often bring the whole community together.
Connect with local businesses to ask for donations of items. Hire an auctioneer and start promoting the event. Catered food and drink will help attract more attention and attendees. Alternatively, you can hold a silent auction.
You can auction off any item that is appropriate for your congregation and members, including:
Gift baskets

Autographed memorabilia

Handcrafted items

Electronics

Travel packages

Kitchen gadgets

Restaurant gift cards

Museum tickets

Day trips or excursions (e.g., a hot air balloon ride)

Subscription packages
Successful auctions take a few months to plan, but they are worth the effort. Large ticket items are sure to attract large crowds, and you can promote this event on social media to reach as many people as possible.
Crowdfunding
Another great way to raise funds for church organizations is through crowdfunding. Originally, crowdfunding was used as a way for everyday people to help fund for-profit organizations.
Today, churches can use crowdfunding to help them fulfill their missions, engage in outreach and for other service-related purposes.
One of the biggest advantages of crowdfunding is that it allows churches to reach a larger audience that goes beyond their congregation and even local community.
Getting started is easy, but there's no guarantee that you will reach your donations goal. A carefully planned campaign page and promotion strategy can help you raise the funds you need.
Here are a few tips to help make your crowdfunding campaign a success:
Promote your fundraiser on social media regularly. Encourage congregation members to do the same.

Create videos that show previous work for similar causes. Let potential donors see the faces behind your church and the hard work your team puts in. Getting to know the people behind the scenes will make people more likely to donate.

Secure donations before you launch. It's difficult for crowdfunding campaigns to get traction when they're starting at $0. Before you launch, secure donations from congregation members, friends and family. This way, you'll already have a head start and anyone who visits your page will see that other people have already been donating.

Thank donors through personalized email messages.

Post updates regularly and engage with the community. Let donors and potential donors know where the money is going. Regular updates will help generate buzz throughout the duration of the campaign.
Crowdfunding is an effective way for churches to get the funds they need, but it will require diligence and regular promotion to reach your goals. Many other churches and non-profits are vying for donations on these platforms, so you must find a way to make your mission stand out from the crowd.
If you want to take this method to the next level, you can try peer-to-peer fundraising. With peer-to-peer fundraising, individuals create their own crowdfunding pages and link them back to the church. Peer-to-peer fundraising can greatly expand your reach and empower your members to reach out to their own networks.
Individuals also have the opportunity to share why your cause matters to them. The personalization of their individual pages can help attract more donors to help your cause.
Social Media Campaign
Social media platforms offer many ways to raise funds for church organizations. Many social platforms make it easy for churches to launch their own fundraising campaigns with a single post.
Platforms like Facebook allow you to create a Cause page, which can help spread the word about your fundraiser and attract the attention of other pages to generate more buzz.
There are many ways to use social media to promote your fundraising activities:
Post regularly on your church's account to promote the event. Every two to three days will suffice.

Create an event for the fundraiser and upload appealing photos of your congregation events. Make sure that you explain what the fundraiser is about and the cause.

Post updates on your progress to let everyone know how close you are to reaching your goal.

Make use of hashtags (like #churchfundraising or #fundraiser) to spread word about your fundraising event.

Use the right platform. Which social networks are your members most active on? Be where your members and potential donors will be so that your message gets in front of the right people.

Incorporate photos and videos into your posts to make them more eye-catching and appealing.

Engage with the community. Like, follow and comment to keep the conversation going.
Social media campaigns require diligence and persistence – just like any other fundraising activity. Consider forming a team to manage your campaign activities.
Bake Sale
One of the most traditional ways of raising funds for a church building project or mission is with a bake sale.
Bake sales are an effective and simple way to raise money for a church because they're appealing to other members of the congregation and local community. Who doesn't like freshly baked goods?
Bake sales involve gathering volunteers to bake the goods you're going to sell. Of course, you'll also need volunteers to sell these goods.
An alternative option is to host a bake-off, where participants submit entries for the best baked good. Assemble a jury of volunteers to try each item and vote. Whoever gets the most votes wins the bake-off.
Festivities
Another way to raise funds for church projects and activities is by hosting festivities during the holidays. The holidays are naturally a great time to host events that will attract local families. Often, everyone is already in the spirit of giving, so they're even more likely to contribute to your cause.
Fundraising festivities can include:
Pumpkin patches. Connect with a local pumpkin supplier (if possible) and find a location to sell them. Recruit volunteers to help with the patch. You can also have local produce stands, face painting, pumpkin carving stations, food stands and more.

Easter egg hunts. All you need for this event is a large outdoor space and some volunteers to hide goodie-filled eggs. You can also sell food or host a potluck. Charge a small fee for participants. This is a fun event for the whole family and will help raise funds for your church.
Find Grants
If you're raising funds for church building project or looking for alternative ideas on how to raise funds for church, consider looking for grants.
There are many faith-based grants available for church building repairs both on the federal and state levels.
Summary
Raising funds for church building projects and other activities can be challenging, but these ideas are a great place to start. The key to success is to be diligent and consistent with promoting your fundraising event to maximize exposure and donations.