Are you considering setting up a church? Many devout people would love to have a sanctuary to call their own where they can spread the word of God. However, if you don't know how to start a church or where to begin, it can be a very intimidating process.
You need to have a lot of legal documents in order, such as a building, church chairs, utilities and so much more in place. 
When setting up your own church, it's important to consider the technological needs of your congregation, such as audio and visual equipment. One important piece of equipment to consider is the best PTZ camera for church, which can help live-stream services and events to those who are unable to attend in person. Additionally, having a reliable PTZ camera can enhance the viewing experience for those who are attending in person, making it easier for them to follow along with the service.
In this guide, we're going to outline the basics necessary to establish your own church, starting with a question.
Why is starting church a good idea?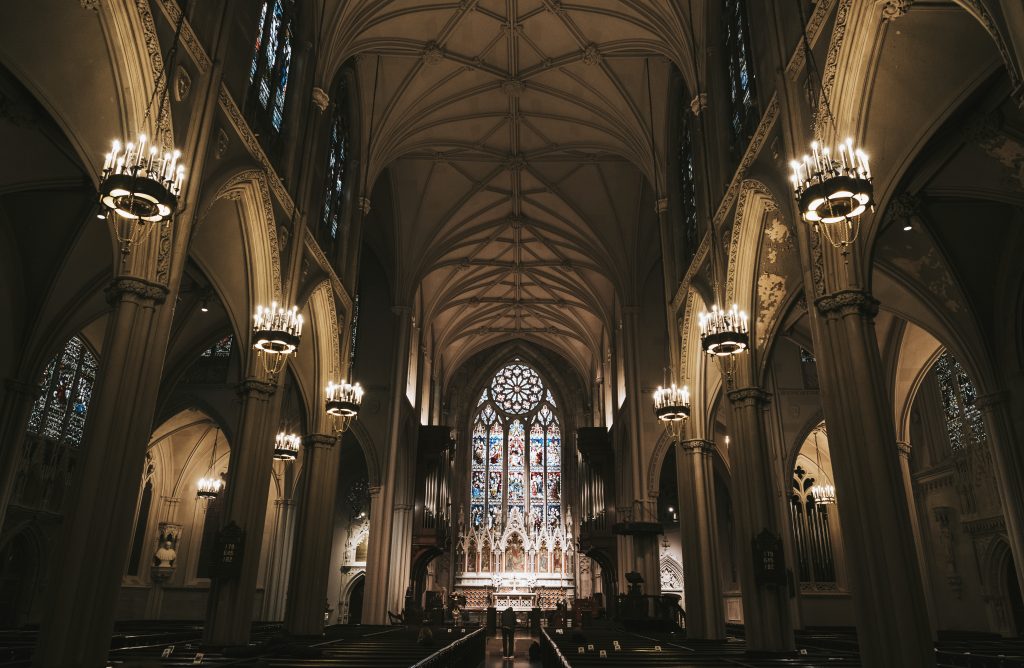 Before you go through this entire guide on how to start your own church, you need to consider whether starting up a new church is a good idea. A few of the things to consider before diving into this venture are:
Would you like to deal with non-preaching activities, such as fundraising, equipment maintenance and attracting new members?

Is there a church that you can revive? If so, you might find that reviving a church is a lot easier than starting your own.

How many churches are in your area? Perhaps demand for a new church exists, but you need to do your research and find out if a new church is in demand.

Would you like to be a preacher and don't want to deal with the "business" end of running a church? It may be better for you to find a church that needs a preacher rather than to start your own sanctuary.
Church membership is down, recently falling below the 50% mark for the first time. Younger generations are either becoming less religious or seeking alternative methods of worship. Would you be willing to stream your sermons so that you can attract these younger generations who are attending church less frequently?
As you can see, there is a lot to consider before diving into opening your own sanctuary.
Starting up a church is a lot of work and a costly process. However, you can create a place of worship that will allow you to spread the word of God to your community. If you believe this is a good idea for you, work through the following checklist to get started.
Starting a new Church – checklist. What do you need?
Learning how to start church starts with a lot of documents and formalities. You'll want to begin with documents before going any further so that you have your church legally formed.
Dealing with documents
Starting up a church is much like starting any other nonprofit entity. You'll have to consult with a local lawyer on how to start your own church, but the process often follows a process similar to the following:
File a certificate of formation, which may vary from state to state.

File the appropriate paperwork to start your own 501(c)(3) entity, which is a nonprofit organization.

Open up a bank account for the church so that the money can go into the bank from donations and fundraising.

Obtain an employer identification number, which can often be requested online.
Becoming a 501(c)(3) requires you to fill out Form 1023 with the IRS. There are a few requirements that you must meet to comply with this status, which allows all donations to be tax deductible.
A few of the requirements include:
One-third of donations must come from public support

Maintain a governing body of officials who are not related
You must maintain the 501(c)(3) status every year by filing a form 990 with the IRS to alert them that you're remaining compliant.
Starting up a church also requires money.
Often, someone who is religious and passionate will start a small group where they and others will come together to read scripture. Over time, the group will grow, and they begin to realize that it's time to expand to something bigger.
Fundraising is the next step in the process.
You can begin fundraising in many ways.
Fundraising
Raising money for your church can take a lot of effort and persistence. You need to find new, exciting ways to get people involved so that they donate money. A few options that you can entertain include:
Auctions, where all of the proceeds go to the church.

Crowdfunding with locals to help you raise the funds to build a church.

Social media campaigns to help bring your church's vision to life.

Bake sales and similar methods can be used to raise funds for your church.
You'll also want to see whether there are any grants that may be available in your area. Grants can help you secure the funding necessary to break ground on your church.
Church bylaws and a statement of belief
You may think that you know how to establish a church already, but there are a few things that we haven't mentioned:
Bylaws. You'll need to have a written set of bylaws similar to that of a corporation. These laws are the principles that your church will follow to meet its mission.

Mission statement. Your mission statement is the set of core beliefs and reasons that you're opening your church. The statement must be clear and concise.
Build the church
Finally, one of the last steps in how to establish a church is to build, buy or rent a space for your church. You'll need to check the local classifieds and speak to local realtors if you want to purchase or rent a building.
However, if you want to build a church, you'll need to:
Purchase land that is zoned to allow a church

Hire a builder to build the church

Obtain permits, licenses and other documents to build the church
Working with a builder who has experience building churches in your area is the best course of action. These professionals have the knowledge necessary to ensure that your structure works for your congregation and may even help handle all of the permitting and other legal requirements.
Buy Everything You Need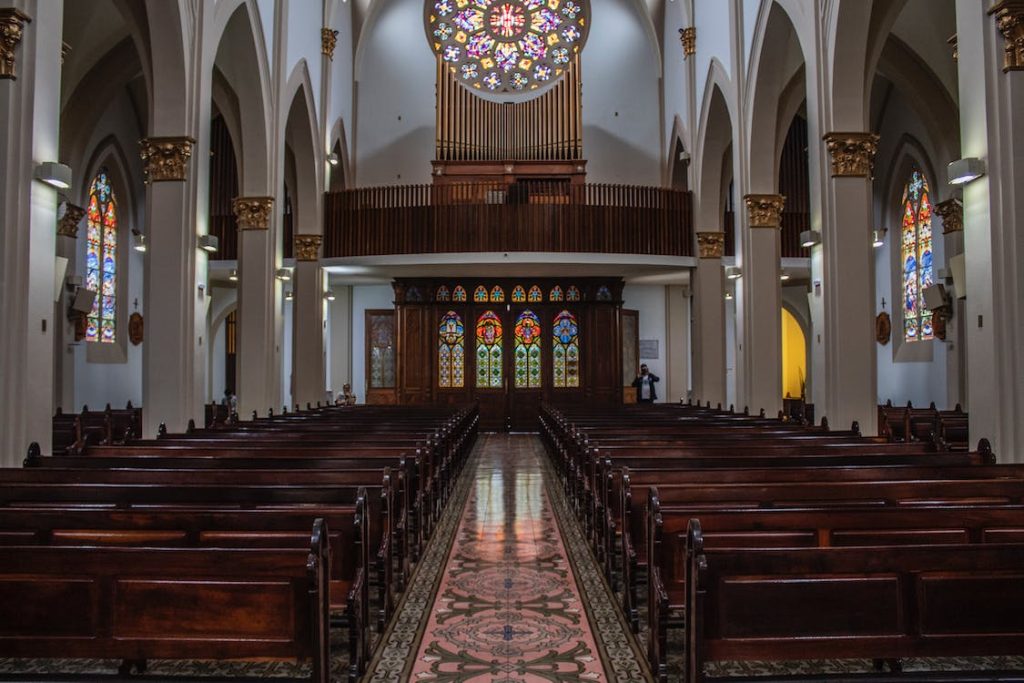 If you've made it to this point, you have either built a church, purchased an old one or rented a space. It's now time to buy everything you need to fill your sanctuary.
What do you need when setting up a church?
A few things are very important:
Chairs

: First and foremost, the times of people standing all day during church services are long gone. You need to have a place for members of all ages and abilities to sit. You can purchase pews, but many congregations opt for chairs because they allow for a level of convenience that makes it easy to rearrange the space as necessary.

Tables

: While not a necessity, if you plan to have Bible study, a few folding tables will allow your members to have a place to jot down notes and questions during these study sessions.

Scripture

: Bibles or other forms of scripture should be purchased, which will include everything the person needs to make the most of their attendance.

Audio or Video

: If you have a large church, you need to make sure that all members can follow along. You may have screens to ensure everyone can see you well, microphones, speakers and maybe even cameras. PTZ cameras are a great option, especially if you plan on streaming your service. A computer or server may be necessary for streaming, too.

Podium

: A central podium is common and will hold your microphone for you to allow you to speak to your members more comfortably.
Of course, if you offer counseling or other services to members, you'll benefit from having your own office space. This is a great option to have one-on-one time with members.
Summary
Now that you know how to start church, it's time to begin researching the requirements you need to meet in your local area. You can start small. Then, research the documents you need and devise ways to begin fundraising for your sanctuary.